Pushkar Fair
Witness the Traditional Style Indian Fair at Pushkar!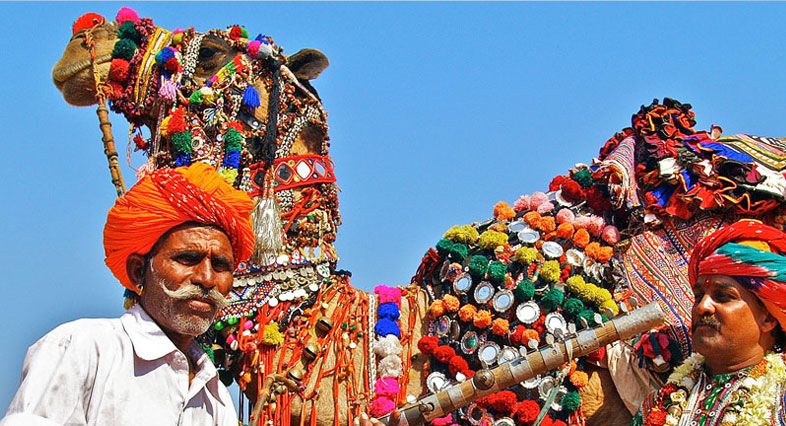 Rajasthan in India is widely acclaimed for its cultural richness that appeals tourists from far and wide. Pushkar Fair is among the most popular fairs in Rajasthan that has a host of attractions to delight every traveller's soul.
If you wish to feel the vibrancy that Rajasthan inherits, come to Pushkar Fair. It is the largest cattle selling fair celebrated in Rajasthan every year. The Pushkar Fair is also widely known as Pushkar Camel Fair. It was intended to appeal local cattle traders to do business during the occasion of the holy Kartik Purnima festival.
Get Free Tour Quotes
Time
Usually the fair takes place in November, based on the cycle of the moon. The camel trading is done during the first few days of the festival. After that, the focus is moved to the religious celebrations. If you wish to see the fair in full swing, come early.
Locations
Though Pushkar is a small town in Ajmer yet it has managed well to be the venue of the fair. Tourists from all over the country especially visit Rajasthan during the festivity to witness the traditional richness.
Celebration
The camels are gorgeously decked up to enter in the beauty contests. They race, dance and are traded after that. A huge carnival takes place with a host of musicians, dancers, magicians, snake charms and acrobats to entertain the audience.
Rajasthani festival will be incomplete if there is no dance or any musical event. Travellers can enjoy watching men and women, fully dressed up in ethnic Indian dresses, exhibiting their rich culture while performing folk dances.
Get Free Tour Quotes
Rituals
Pilgrims from far and wide throng Pushkar to take bath in the holy water of the lake. It is believed that taking a dip here washes away all sins and makes your body free from all the diseases. The two days around the full moon are considered as the most auspicious time of the year for taking bath in the lake. It is said that people who bathe on the full moon day get special blessings from the heaven.
Festivity
The sand dunes appear dotted with camels and the population of Pushkar reaches up to 300,000 people including pilgrims, travellers and camel traders. The highlight is the camel races and the comical beauty contests that feature the beautifully adorned camels. Then you can also enjoy classical and folk music, temple dancing and arts & crafts bazaar. A moustache competition is another amazing activity.
Shopping
If you visit Rajasthan, it is hard to escape from the glory of its culture. The vibrant Pushkar Fair also brings along the fascinating range of shopping items. People can pick and buy from appealing ornaments, traditional clothes and unique handicrafts.
Take joy in the traditional charm and vibrant festivity at Pushkar Fair!
When you plan to visit Rajasthan, do not forget to witness its traditional fairs. Join the Pushkar Fair which is one of the most highlighting attractions of Rajasthan…