Nehru Boat Race, Kerala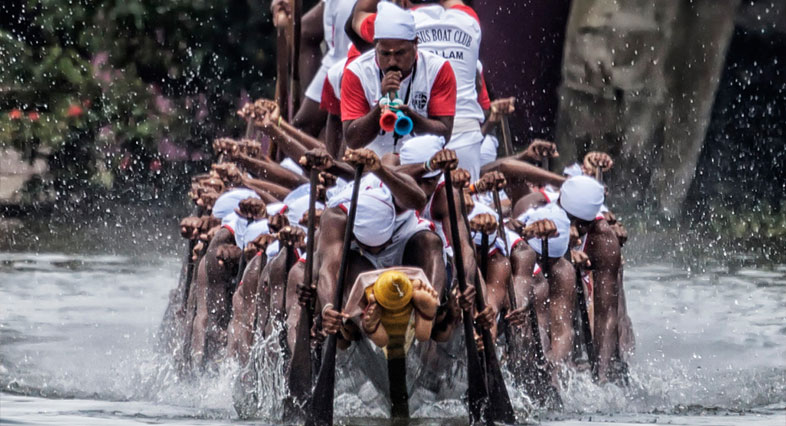 Come August and the Punnamada Lake in Alappuzha come alive with the famous boat race event in the state. In the competition you will find various snake boats of different sizes sailing through the waters to win the Nehru Trophy. It is celebrated to commemorate the first visit of Jawaharlal Nehru, the first prime minister of India to Alappuzha in the year 1952. Highly impressed with the event he donated a silver trophy.

Watching several boats splashing through the waters in speed with people cheering the teams is a sight to behold. The way the entire team of rows the boat in such a synchronized manner that it looks like some miracle to the eyes. A silver trophy is awarded to the winning team. It is a fabulous attraction of Kerala, the God's Own Country.