Elephant Festival in Jaipur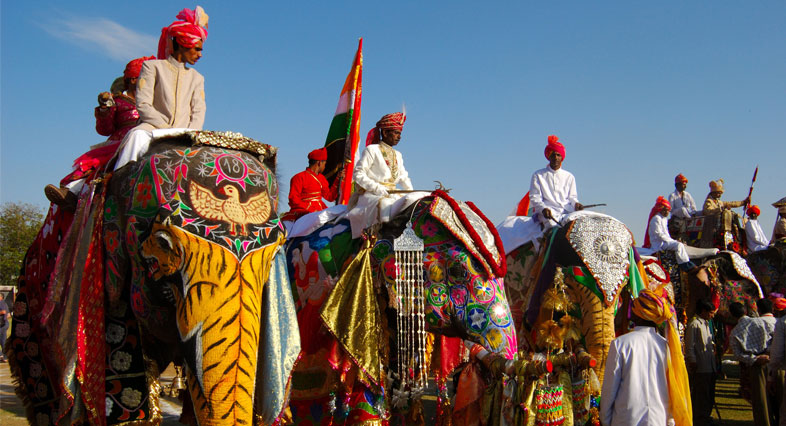 Giving tourists a kingly experience, the Elephant Festival in Jaipur is a unique and adventurous festival held every year on the occasion of Holi at Jaipur Chaugan or polo field. Travel to Jaipur to treat your eyes with elephants glittering with colourful paints, jewellery, drapes etc. Playing and moving around, the elephants are the main participants in the festival and quite strange that the majority of the participants are the female elephants. And some of the interesting activities you can enjoy there are elephant polo, elephant tug-of-war, elephant race, elephant beauty contest, etc.

Apart from these, the performances by the brilliant musicians, dancers win hearts of thousands of onlookers who come here from across the globe. It all begins with an enchanting procession of the royal elephants dressed to perfection, along with lancers on horses, chariots, camels and palanquins. It is followed by several other interesting activities and finally the elephants participate in celebration of Holi festival.